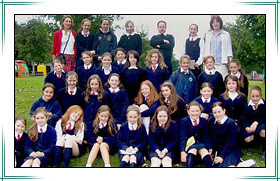 Educational tour is a via media where
student travel trips
are organized as part of their curriculum.
School trip
and
college trip
offer a lot of practical knowledge to the students along with theoretical knowledge. Student trips can teach some of the most valuable lessons of life to the students in a short span of time that is otherwise might take long once the student life is over. India is a huge country that has unique diversity which is not seen anywhere in the world. Each destination is totally different from the rest in terms of cultural practices, rituals, life style, language, food and clothes etc.
Student travel to India
can give the budding
world citizens
a platform to understand the different culture of different societies. Many
overseas students
have already benefitted by their India visit and refined into a better human being. The students will come through an experience of witnessing practically what they read or know about India. It is the perfect destination for
student tours.
It has a lot to offer which consists matchless varieties.
India
makes for a fabulous
travel destination
for
student group travel
for its rich historical, cultural, and religious background as well as its geographical and cultural diversity where
India holiday
never ends in true sense.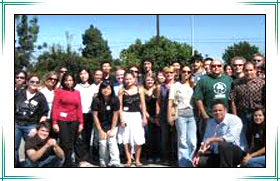 India makes for a fabulous destination for
educational tours
for its rich historical, cultural, and religious past as well as its geographic diversity and wildlife. Educational Tours to India include historical and cultural tours, wildlife and birding tours, spiritual and pilgrimage tours, adventure sports tours, temple tours, and a host of other tailor made customized educational tour packages. These tours can cover a range of interests, based on your tour groups needs. It encompasses a wide range of subjects and packages that match the interests of individuals and groups alike. There are various educational tour options available in India such as The Taj Mahal in Agra, the most precious world heritage monument and Delhi, the capital of India where strong imprints of history and culture are quite evident even today that are well preserved in old Delhi sights such as The Red Fort, Jama Masjid, Chandi Chowk and spice market, whereas in New Delhi, you may see the Lutyenís Delhi sights such as India Gate, Presidentís House, Old Fort and Humayunís Makbara etc. Apart from these you can make your tour plan to Jim Corbett National Park to see tigers, Goa for beaches, Rajasthan for culture, history, forts and palaces and Tribal regions of Himachal Pradesh and Maharashtra. There is Sahyadri mountain range in Maharashtra which offers some exotic and lesser known tribal areas in India.
Most Popular Tours :
¤
Delhi / Agra (Taj Mahal) / Rajasthan/ Delhi
¤
Delhi / Amritsar (Golden Temple) / Macleod Ganj (Tibetan Settlement in India) / Shimla / Chandigarh
¤
Delhi / Agra / Goa / Mumbai (Ajanta Ellora Caves) / Delhi
¤
Delhi / Goa / Mumbai (Ajanta Ellora Caves)
¤
Delhi / Jim Corbett National Park/ Binsar Wildlife Sanctuary / Delhi
¤
Delhi / Agra / Rajasthan / Delhi
¤
Delhi / Manali / Shimla / Chandigarh / Delhi
¤
Delhi / Leh / Delhi
Important:
You may plan your tour as per your choice and we will customize the same as per your exact requirement. Educational tours can be customized on popular themes also. The most popular educational theme trips are Tribal of India, Bird Sanctuaries in India, Wild Life Sanctuaries in India, Archeological India, and UNESCO Heritage Sights in India, Indian Architecture, History and Culture, Tigers in India, Elephants in India, Exotic Backwaters in India and Exotic Hills in India etc.
How do we operate?
We take immense efforts to survey destinations before we organize tour to that area. Your tours are fully customized as per your exact requirement and the services are arranged as per your budget. We strive to gain full knowledge of all the trips and services we offer and share important details with the tour leader in advance to avoid any confusion at any stage. We always focus to give you the full value of your money.
What we offer?
We arrange tailor-made customized India educational tours for students and groups as per the desired budget inclusive of hotels, transportation, transfers, and sightseeing, flight and train tickets through single window.
Contact Us for your India travel arrangements.



We Arrange tours by Air and By Bus as per the requirement and also by train
(Provided inform well in advance for Railway bookings)